>
Home
>
Facility & Staff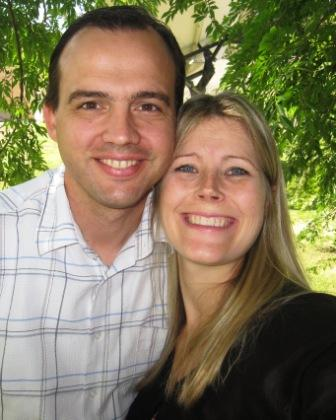 To contact Nicole Eby, call (916) 988-4310 or email neby@ovschool.org.
Radiating the love of Jesus to everyone she meets!
"I want to make every child feel valued as a person."  -- Niki Eby
Meet Nicole Eby, our kindergarten teacher here at Orangevale SDA School. 

Who am I? Wow what a philosophical question! Well I find my identity in Jesus. He is my First and my Last. I know the greatest gift my mother gave me was my personal faith in God.  I grew up in both Eastern and Western Washington State (mostly Tacoma area).  After graduating my last two years of high school from Upper Columbia Academy, God called me to be a Colporteur Leader in Hawaii with my good friend Donna. Then from there I was called into the mission field and spent two years in the Marshall Islands teaching.  My first year, I taught K-5th grade and my second year I only taught 1st grade.  There I made friends with students from Southern Adventist University and I decided to attend there. During the summers I continued to colporteur with a total of 6 summers working as a Colporteur Leader, one of which I worked as the Assistant Director of the program in Alaska.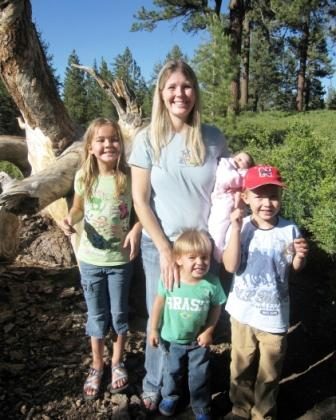 Colporteur Leader, one of which I worked as the Assistant Director of the program in Alaska.
After I started at SAU, my mom and step-dad moved to TN.  So now TN is like home base. SAU is also where I met my husband John Eby.  We worked together in the University's colporteuring program. He was the director, my boss. :)  We dated for about a year and then married in Hawaii where we were living and working in the colporteur field at the time. We moved back to TN and finished college and had our first two children, Hannah and Caleb there. After I graduated I stayed home with my first two little ones and did substitute teaching for the schools around SAU. 
After my husband graduated with his BS in Nursing we decided to do travel nursing which brought us back out West to Oregon where my husband grew up. Then God called us to Bakersfield, California where our last two children, Benjamin and Ella were born.  When Ella was 8 months old God called us to Orangevale SDA School. Both my husband and I stepped out in faith asking God to lead as we were moving to Sacramento on only my part-time salary while John attempted to start his own job as a Placement Specialist.  After about two years God finally opened the door for John to work as a Case Manager (Care Coordinator) at Mercy General. This was truly a miracle. As we trusted in God he provided for us!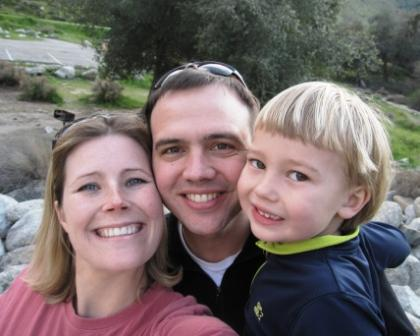 As of 2017 I have taught Kindergarten at Orangevale SDA School for 5 years.  I love my job! Every day is spent with beautiful children hungry for knowledge and love.  I work with a wonderful team of teachers and staff that I now call family! I love ministry, the outdoors, and Jesus! I spend most of my free time raising my four beautiful, crazy children. I also teach the Youth Sabbath School class with my same wonderful friend/ sister-in-Christ, Donna Frost, which I've known since I was 14 years old in WA. She is the reason I came to work here.  God is so amazing how He cares for us and works all things out for good!!